Mon 15 June 2009
Cora escribe sobre arte en los niños.
Other articles
Sat 16 June 2007
A friend pointed me to a Kodak announcement about new filter-array patterns for digital camera sensors. In short, what they do is to add panchromatic pixels to the filter array patterns.
I don't see a breakthrough because adding specialized pixels (for luminosity in this case) is an obvious evolution ...
!-->!-->!-->
Continue reading …
Mon 06 November 2006
I don't mind where you come from
No me importa de donde vengas
As long as you come to me
Mientras vengas a mi
I don't like illusions I can't see
No me gustan las ilusiones que si no puedo
Them clearly
Verlas claramente
I don't ...
!-->!-->!-->
Continue reading …
Sun 24 September 2006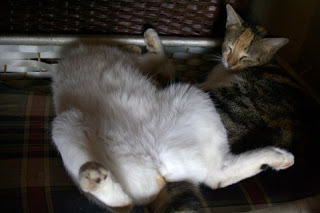 O la falta de pudor…
Será que ando en una nota necrofílica?
Continue reading …
Mon 11 September 2006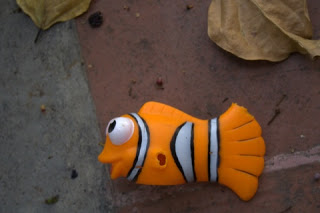 Continue reading …
Sun 20 August 2006
About why to design before implementing
Yesterday I gave a shot at trying to scan some of the 35mm negatives of my old Black&White photos using a 1200 DPI flat-bed scanner. It failed misserably:
The scan showed severe Moiré and other kinds of noise in the pictures.
The sizes ...
!-->!-->!-->
Continue reading …
Fri 23 June 2006
The less, the better
According to Wikipedia:
A raw image file contains minimally processed data from the image sensor of a digital camera or image scanner. Raw files are so named because they are not yet processed and ready to use by a bitmap graphics editor, printed, or displayed by ...
!-->!-->!-->
Continue reading …
Thu 22 June 2006
The lost beauty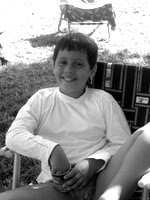 My first serious attempts at good fotography where with black and white. I cannot tell now if it was the artistic nature of B&W of photography or it's easiness over budget which dominated, but I'm sure both were involved.
Today, I'm getting my ...
!-->!-->!-->
Continue reading …